Commercial Electrical Contracting Services in Jacksonville, FL
---
Affordable, Solutions-Based Commercial Electrical Services That Deliver Quality, Safety and Reliability…
Jacksonville business owners know the main requirement for a functional and efficient flow of business is a reliable and safe electrical system. At American Electric of Jacksonville, we've been keeping commercial electrical systems running safely and reliably since 1998. We are first in safety and are available 24/7 to be your preferred commercial electricians in Jacksonville.
Commercial Electricians Can Solve all of Your Needs
American Electric of Jacksonville provides a complete array of solutions-based commercial electrical services for existing construction, new construction, new equipment installations, and upgrades, plus electrical repair and maintenance.
---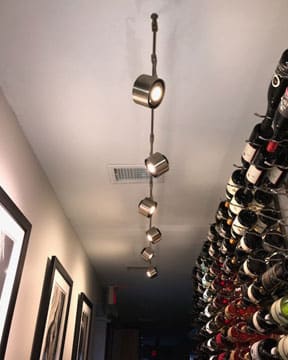 ---
Expert Commercial Electric Contractors in Jacksonville:
No matter what your commercial electrical needs might be, American Electric of Jacksonville's experienced, licensed electricians have the knowledge and materials to get the job done. American Electric of Jacksonville has the size and resources to meet any commercial electrical contracting need. We have the leading commercial electricians in Jacksonville when it comes to new construction, electrical equipment installation services, electrical upgrades, and electrical commercial repair and maintenance servicing, and no one knows the electrical needs of commercial property owners like we do!
American Electric Commercial Electrical Company of Jacksonville
Our expert commercial electrical contractors can value engineer projects to find the cost-savings that keep your electrical installation on budget. We know how to reduce costs without reducing quality, and we'll consider all possible cost-saving measures, not just the most obvious ones.
Jacksonville A to Z Commercial Electrician Services
American Electric of Jacksonville is proud to offer A to Z commercial electrical services, know-how and a can-do attitude that gets your electrical work done right the first time!
Automated Doors
Automobile Lifts
Automotive Shops
Banks
Churches
Computer & Server Rooms
Dish Washer Systems
Drive Thru Tellers
Escalators & Elevators
Grill & Fryer Systems
Heat Lamp Systems
HVAC
Heavy Equipment
Lighting & Sign Displays
Lighting Systems
Office Buildings
Restaurants
Retail Stores
Shopping Malls
Sound P.A. Systems
Surveillance Systems
Work Stations